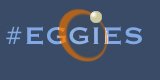 - Home
- FAQ
- Log Snippets
- Networks




- Installing your Eggdrop
- Configuring your Eggdrop*




- Latest Eggdrop
- Eggies TCL scripts
- BSeen TCL Archive
- Egghelp TCL Archive




- Eggheads (guppy)
- Egghelp (slennox)
- More Links
- RFC 1459




- Installing FastBase SQL
- Installing from CVS




- Crew Overview
- Mail SiD3WiNDR
- Mail Wanderer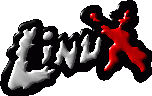 Linux Powered Server
.:: Welcome to #eggies !
Welcome to the new, redesigned #eggies homepage. Enjoy the site and don't forget to visit us on IRC!

Updates:

(28-Mar-2009)
SiD3WiNDR
Woah, some activity after a few years of idleness - welcome in 2009 ! I cleaned up the site a bit, and removed just about all of the links that have gone dead in the last couple of years. I've been coding a few Tcl scripts recently, some of them will probably become available on the site...
(20-Aug-2005)
SiD3WiNDR
We are now providing an eggheads FTP mirror at ftp://eggies.powersource.cx - this will be added into the eggheads.org roundrobin if everything works out alright. Happy downloading!
(01-Jan-2005)
SiD3WiNDR
Happy newyear from the whole #eggies team!
(23-Jul-2004)
SiD3WiNDR
Hmm, seems we missed the third #eggies birthday... (and the second as well?) :o
Anyways, #eggies was 3 years old in june! :-)
(20-Jun-2004)
SiD3WiNDR
Eggdrop 1.7 is now 1.9 and will be released as 2.0 when it's finished. Progress is being made again, let's hope it gets to a working point quickly. If you want to jump in and help, contact eggdev@eggheads.org.
»» Show all news »»

.:: Getting the latest eggdrop release
To get the latest eggdrop release surf to geteggdrop.com or type wget geteggdrop.com in your shell.
.:: #eggies channel rules
There are only a few rules to follow in our channel. We try to keep them simple and short, because too many rules are just annoying.


Before asking a question, RTFM!. If you do ask a question, ask them in the smart way.
Be polite. If you want help and respect from us we expect respect from you as well.
We do not lend bots. This is a help channel.
Only Eggdrop/Windrop/TCL related questions. It's possible to discuss other topics, but...
We're not obliged to answer.. WE control the channel, you don't.
Don't private message any user in the channel.
If you message an op, or we find out you have been doing it, it will result in an immediate kickban.
Allowed languages are Dutch and English. No French. Absolutely no French.
No advertising, no colourful "away" actions, no "I am playing this or that MP3" actions, no channel CTCPs, no silly scripts.
#Eggies thanks you for following these simple rules.
.:: #eggies homepage
This site is reachable via the following urls: