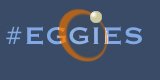 - Home
- FAQ
- Log Snippets
- Networks




- Installing your Eggdrop
- Configuring your Eggdrop*




- Latest Eggdrop
- Eggies TCL scripts
- BSeen TCL Archive
- Egghelp TCL Archive




- Eggheads (guppy)
- Egghelp (slennox)
- More Links
- RFC 1459




- Installing FastBase SQL
- Installing from CVS




- Crew Overview
- Mail SiD3WiNDR
- Mail Wanderer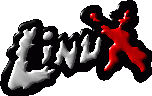 Linux Powered Server
.:: Welcome to #eggies !
Welcome to the new, redesigned #eggies homepage. Enjoy the site and don't forget to visit us on IRC!

Updates:

(28-Mar-2009)
SiD3WiNDR
Woah, some activity after a few years of idleness - welcome in 2009 ! I cleaned up the site a bit, and removed just about all of the links that have gone dead in the last couple of years. I've been coding a few Tcl scripts recently, some of them will probably become available on the site...
(20-Aug-2005)
SiD3WiNDR
We are now providing an eggheads FTP mirror at ftp://eggies.powersource.cx - this will be added into the eggheads.org roundrobin if everything works out alright. Happy downloading!
(01-Jan-2005)
SiD3WiNDR
Happy newyear from the whole #eggies team!
(23-Jul-2004)
SiD3WiNDR
Hmm, seems we missed the third #eggies birthday... (and the second as well?) :o
Anyways, #eggies was 3 years old in june! :-)
(20-Jun-2004)
SiD3WiNDR
Eggdrop 1.7 is now 1.9 and will be released as 2.0 when it's finished. Progress is being made again, let's hope it gets to a working point quickly. If you want to jump in and help, contact eggdev@eggheads.org.
»» Show all news »»

.:: Getting the latest eggdrop release
To get the latest eggdrop release surf to geteggdrop.com or type wget geteggdrop.com in your shell.
.:: #eggies homepage
This site is reachable via the following urls: