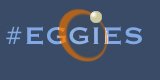 - Home
- FAQ
- Log Snippets
- Networks




- Installing your Eggdrop
- Configuring your Eggdrop*




- Latest Eggdrop
- Eggies TCL scripts
- BSeen TCL Archive
- Egghelp TCL Archive




- Eggheads (guppy)
- Egghelp (slennox)
- More Links
- RFC 1459




- Installing FastBase SQL
- Installing from CVS




- Crew Overview
- Mail SiD3WiNDR
- Mail Wanderer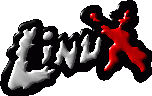 Linux Powered Server
[
Installing FastBase SQL
]
.:: Installing FastBase SQL
FastBase SQL is the TCL to mySQL interface module used in #eggies TCL scripts to have database capabilities.
You'll need it if you want to use some of our scripts, so we decided to give you some installation guidance.
To use FastBase SQL (fbsql), you must have compiled and installed mySQL first.

Also you need development headers for tcl (ofcourse, you need this for eggdrop as well) and mysql.
On debian these are called tcl8.3-dev (or tcl8.4-dev) and libmysqlclient10-dev.

After that, you can get the fbsql.c and Makefile from http://www.fastbase.co.nz/fbsql/index.html.
I saved them both in a directory called /usr/src/fastbase.

On my system, the mySQL include and library files are installed in /usr/local/mysql/*. However, fbsql expects to find them in /usr/include and /usr/lib.
The solution to this is to change the paths in the Makefile to the correct ones.
You can find out where a specific file is with the find command, e.g. find / -name mysql.h.

Compiling the module is pretty simple and should work without any problems:

root@boo:/usr/src/fastbase > make
ld -o fbsql.so fbsql.o -Bshareable -lz -x /usr/lib/mysql/libmysqlclient.a

After that you can copy the module to where it's supposed to be, I installed it in /home/eggdrop.

root@boo:/usr/src/fastbase > cp fbsql.o /home/eggdrop

Enjoy the module and the scripts!

.:: Important
The original author of FastBase SQL completely messed up the Makefile which is for download at the official site, even after he was contacted about that, he seems to have put another one online which works even less.
Also, I doubt that the "official" code works with MySQL 4.x, so here's a replacement: http://eggies.powersource.cx/downloads/fbsql/.

The Makefile is just an older version of the original, and the .c file was patched by Luke Blackwell (Thinker) for MySQL 4 compatibility. You can contact him via lblackwell@sos-technology.com.

.:: Using FastBase SQL
If you want to use fbsql in your own scripts, a command reference with a few examples is available on the fbsql homepage.

A common problem while trying to use fbsql is the loading of the module. Using loadmodule fbsql just gives an error saying [18:07] Can't load modules fbsql: No start function defined. That's because fbsql isn't an eggdrop module, it's a TCL module. The correct way of loading that, as described in the manual (!), is load fbsql.so in your configuration file or in (one of) your script(s).

I hope this helps somewhat :-)
.:: Using FastBase SQL on FreeBSD
You might have noticed a problem with fbsql on FreeBSD like "couldn't find procedure Fbsql_Init" ... Try compiling with gmake instead of make and see if that helps.

Thanks to Souperman for the tip.