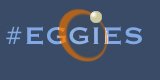 - Home
- FAQ
- Log Snippets
- Networks




- Installing your Eggdrop
- Configuring your Eggdrop*




- Latest Eggdrop
- Eggies TCL scripts
- BSeen TCL Archive
- Egghelp TCL Archive




- Eggheads (guppy)
- Egghelp (slennox)
- More Links
- RFC 1459




- Installing FastBase SQL
- Installing from CVS




- Crew Overview
- Mail SiD3WiNDR
- Mail Wanderer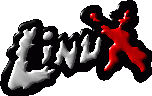 Linux Powered Server
.:: #eggies TCL scripts

On this page you can find the many TCL scripts that #eggies members have produced and released to the public.
Karma [ Download ]
Version: 1.3 - Date: 22/11/2003 - Author: SiD3WiNDR
Description: This script allows users to award scores to certain items in an sql database, with !<item>++ and !<item>--.
Uses the fastbase sql module.
Updates in 1.3: Several bugfixes, !lock, !unlock, !delete, ...


.:: Scripts in progress
Partyline Extender
Version: 0.4 - Date: xx/yy/2002 - Author: SiD3WiNDR
Description: Provides lots of handy dcc .commands


.:: Private scripts

These scripts will not be released publically.
MRTGDrop
Version: 0.9 - Date: 10/10/2002 - Author: SiD3WiNDR
Description: Interfaces Eggdrop with MRTG for stats generation on the #eggies website